I recently ha to pick up yarn form Hobby Lobby. I really don't like shopping there but it was across from my knitting group and I needed yarn. They have been slowly pushing out other brands and replacing them with their own. Most recently they have gotten rid of (or are in the process of getting rid of) Caron Simply Soft (CSS) yarn and replacing it with their brand Yarn Bee Soft Secret (YBSS). At a glance they look similar, thin weight yarn, lovely sheen, vibrant colors.
Would I recommend YBSS? NO!
My skein of CSS heather grey had 315 yards of yarn. the YBSS had 370 yards. So by yardage there is more yarn. But this yarn is very loosely plied which causes it to compress to a smaller size.
Here is a closeup of a blanket I am working on. This blanket is a collective blanket so I do not know what the square are made from because they were sent to me from around the world. But I am assembling them in CSS grey heather. I purchased the YBSS in the rainbow colors. This is how they crochet together. I used an I hook.
*click on the images for an enlarged view.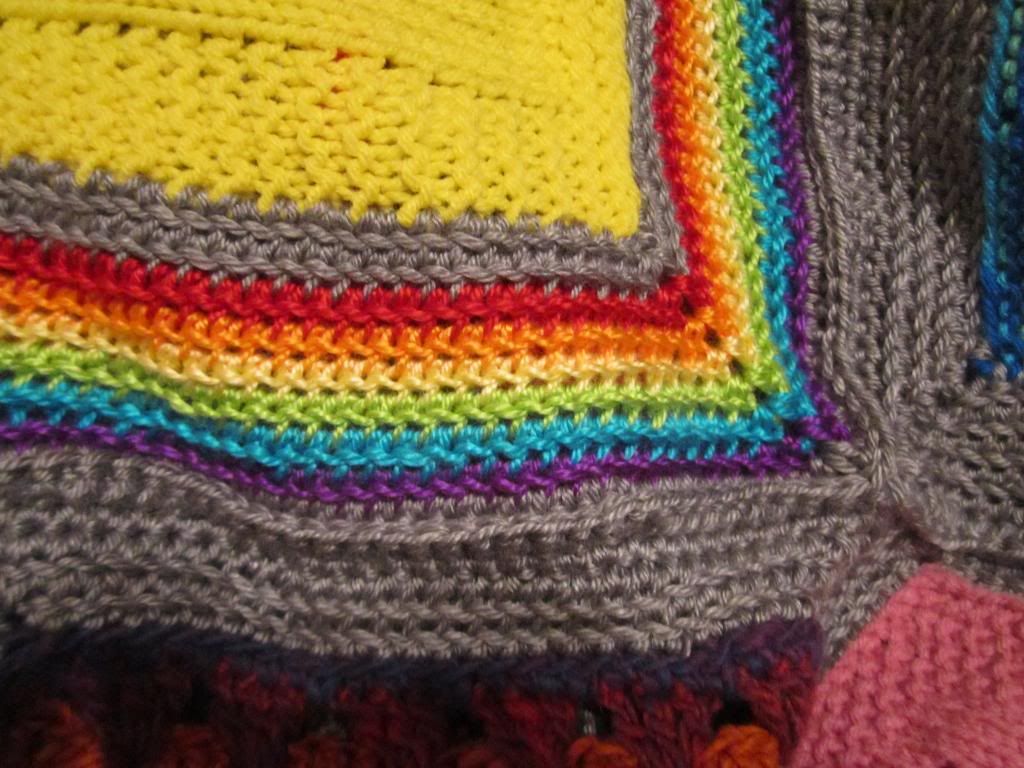 Here is a side by side of the CSS (grey) and YBSS (blue and purple) yo ucan see the ply is looser.
Here I split the plies of both yarns. you can see the CSS is spun much tighter and is a 4 ply yarn. the YBSS is only a 3 ply yarn and is spun much looser.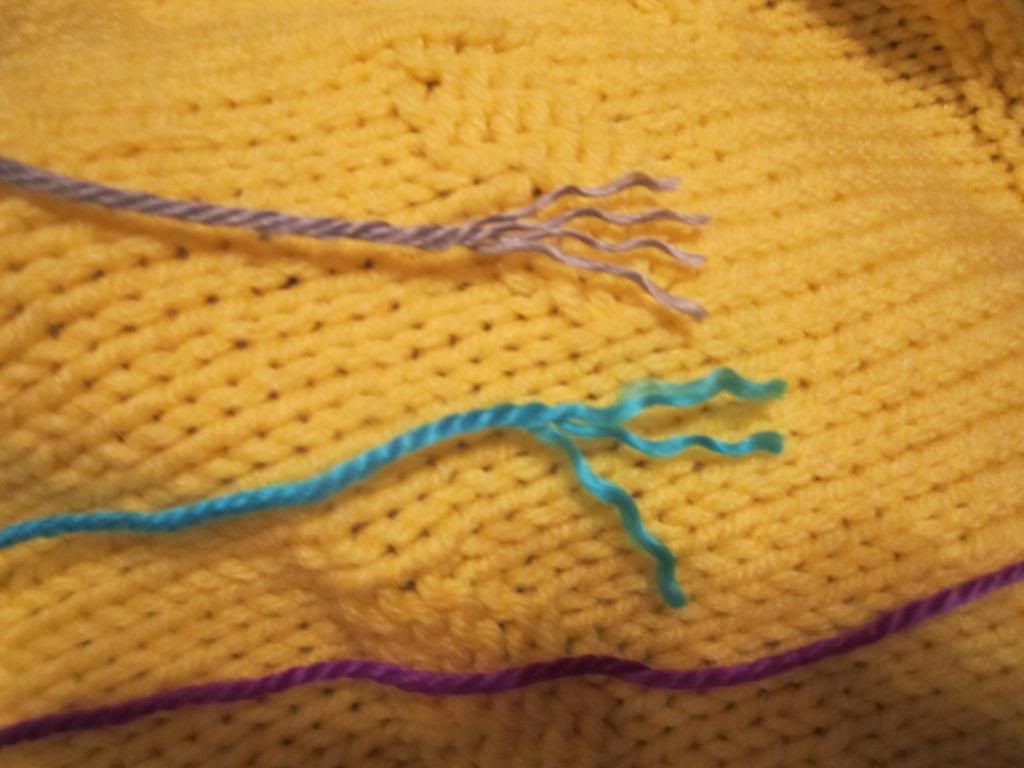 Also when walking through the store the and when I put the yarn on the counter it had left lots of lit on my shirt.
I would not reccomend this yarn. If you like CSS stick to CSS and don't bother with the YBSS